Afternoon Drive Live
Weekdays 3pm-7pm
With Ryan McCall
Ryan McCall's Bio
Hometown: Cassville, WI
Ryan's Email: music@wglr.com
"I Was Country When Country Wasn't Cool" was the signature song of my all time favorite artist Barbara Mandrell but it was a statement I could have easily applied to my life.  My love affair with country music really began in my teenage years and has lead me on a road that introduced me to so many fantastic people and helped me achieve so many dreams that I had.  I'm having some of the most fun that I've ever had at WGLR right now and I thank you for listening, participating and stopping by my page on WGLR.com to learn more about me.
Fave's:
My family & friends, I love dogs (especially beagles), working on the collections I have, travelling (especially to Nashville, my favorite city) and the performers and entertainers whos work I have admired. I also have to give a shout out to Lynda Carter who was so awesome to me when I met her!
Food: Spaghetti pie might be my favorite dish.  I also enjoy Italian, Tex Mex & foods on the grill.  I also have a fondness for chocolate and other treats.  Didn't Julie say something about cheesecake in her answer?  Yum.
Movies: X-men 2, Grease 2 (yes I like it better than the first one), Seems Like Old Times, Mommie Dearest, Star Wars IV: A New Hope
TV: I find myself watching a lot of the non traditional channels, lately a lot of re-runs on HUB.  I also have an extensive collection of TV Shows on DVD at home.
Pet Peeves: People who enter the exit's (or exit the enter's) at stores and then give you nasty looks like your the one going in the wrong door.
Quote: "People who are late are often happier than those who had to wait for them". – Unknown (found in a fortune cookie).
Ryan's Links: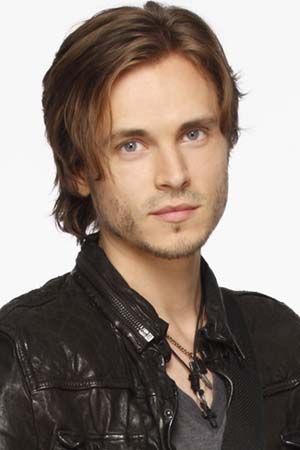 Aired on October 9, 2013