Holiday Auction
The 2013 WGLR Holiday Auction is coming up Saturday December 7th 2013, LIVE from the Tim Slack Auction & Realty facility just north of Lancaster on Highway 61!    The proceeds go to our 'Holiday Auction' fund, which we encourage those in need to apply for, by filling out the form below on this webpage.
The on-air traditional Holiday Auction Phone bid only portion is from 8:30am-11am. From 11am till we are done, we will have LIVE auctioneers take over and bidding can take place in person or on the phone lines. You don't have to be present to bid during this portion of the auction (but you may have a proxy there authorized to place bids on your behalf). To get bidder numbers (which are the same for both the 'On-Air' Radio portion & the LIVE on site auction that is also on-air) call our Queen B Radio offices @ (608)349-2000.
We recommend pick-up the day OF the auction at Tim Slack's facility.
There will be food for sale the day of the auction with proceeds to benefit the Holiday Auction.
To Apply for Help from the WGLR Holiday Auction print out the application forms below and mail them to us at:
WGLR Holiday Auction Application
51 Means Drive
Platteville, WI 53818
Holiday auction individual application
Holiday auction group application
MUSIC ITEMS
Alvarez Acoustic Guitar (one of a kind).  Signed by 27 artists (38 signatures) Autographed by Blake Shelton, Jason Aldean, Lady Antebellum, Dierks Bentley, Randy Houser, Scotty McCreery, The Judds (Wynonna & Naomi), Trace Adkins, Josh Turner, Big & Rich, Cowboy Troy, Craig Morgan, Darryl Worley, Ricky Skaggs, Aaron Lewis, Jason Michael Carroll, Ronnie Milsap, Doug Stone, Bucky Covington, John Berry, Jamie O'Neal, The Wreckers, Josh Gracin, Dylan Scott, Heartland & Jypsi.
Autographed Epiphone acoustic guitar signed by Darius Rucker
Taylor Swift – "Red" faces beach towel (5)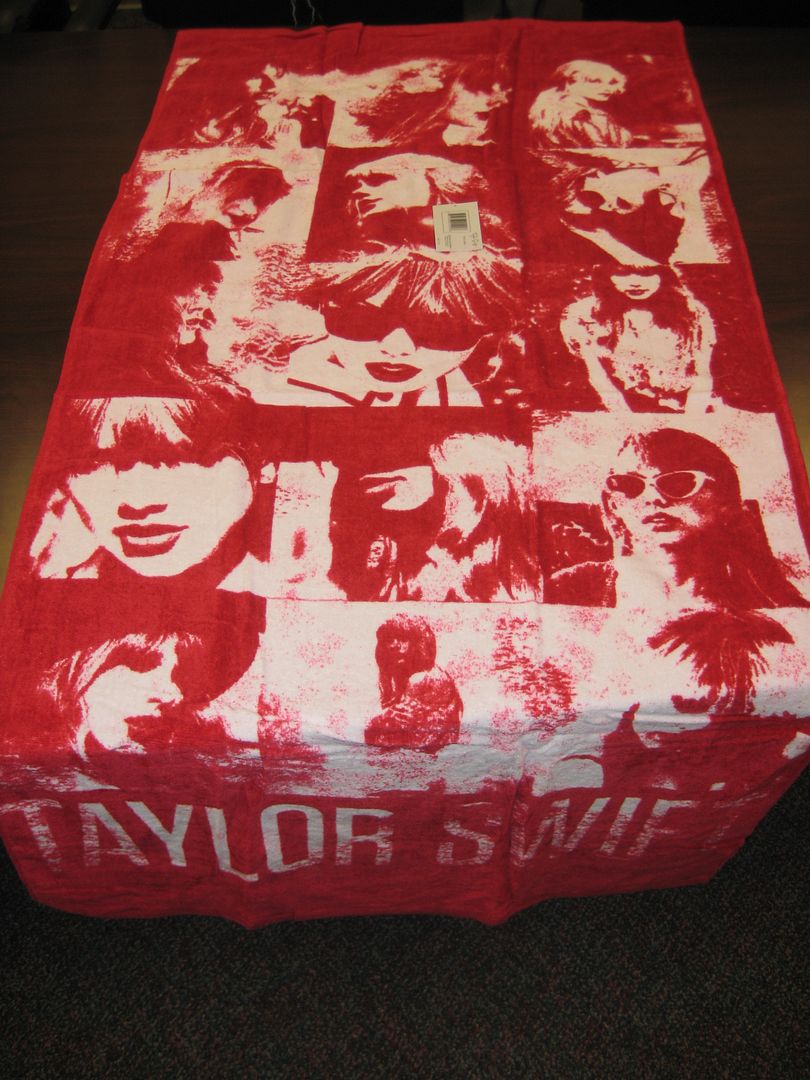 Taylor Swift – canvas tote bags (4 different styles- first come first serve in choice)  (5)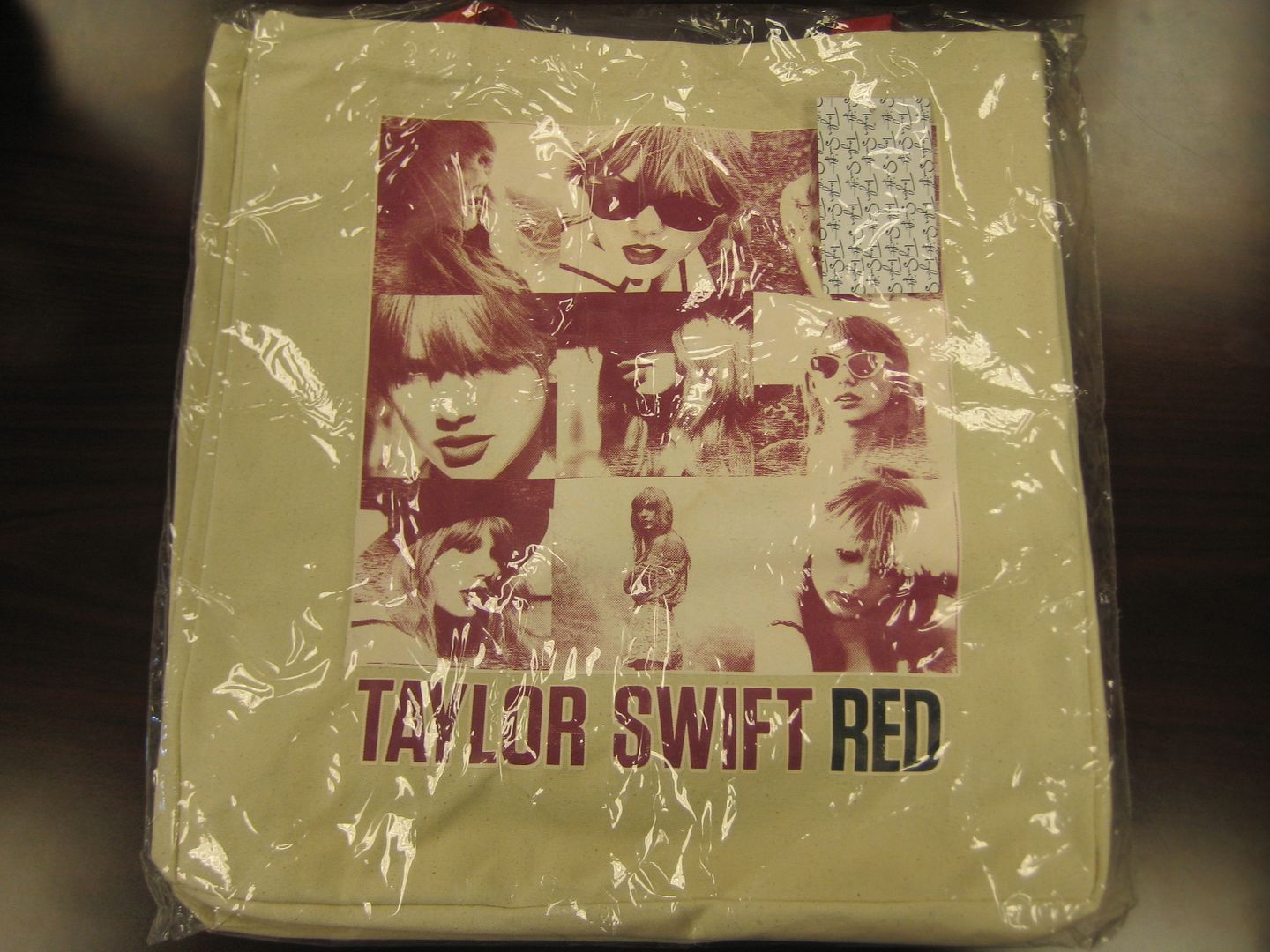 JAKE OWEN MUSIC PACKAGE
Jake Owen – Autographed CD "Barefoot Blue Jean Night"
Randy Houser – Autographed CD "How Country Feels"
Autographed CD "They Call Me Cadillac"
BLAKE SHELTON MUSIC PACKAGE
Blake Shelton – Autographed CD "Based On A True Story"
Trace Adkins – Autographed CD "X" (Ten)
Aaron Lewis – Autographed CD single "Grandaddy's Gun"
JOE NICHOLS/CLAY WALKER MUSIC PACKAGE
Joe Nichols – Autographed CD "Crickets"
Autographed 8.5 x 11 photo
Clay Walker – T-shirt (XL) Band Against MS
Autographed ball cap
Autographed 8×10 color photo (VF condition)
LADY ANTEBELLUM MUSIC PACKAGE
Lady Antebellum – Autographed CD "Golden"
Autographed CD "Own The Night"
Autographed 8×10 color photo
JASON ALDEAN MUSIC PACKAGE
Jason Aldean – Autographed CD "Night Train"
Autographed 8.5 x 11 color photo (vf-nm condition)
Dustin Lynch – Autographed CD "Dustin Lynch"
Phil Vassar – Autographed CD "Prayer Of A Common Man"
SCOTT McCREERY MUSIC PACKAGE
Scotty McCreery – Autographed CD "See You Tonight" (deluxe edition)
Autographed 8×10 color photo
Casey James – Autographed 8×10 color photo
Josh Gracin – Autographed CD "Josh Gracin"
Bo Bice – Autographed CD "3"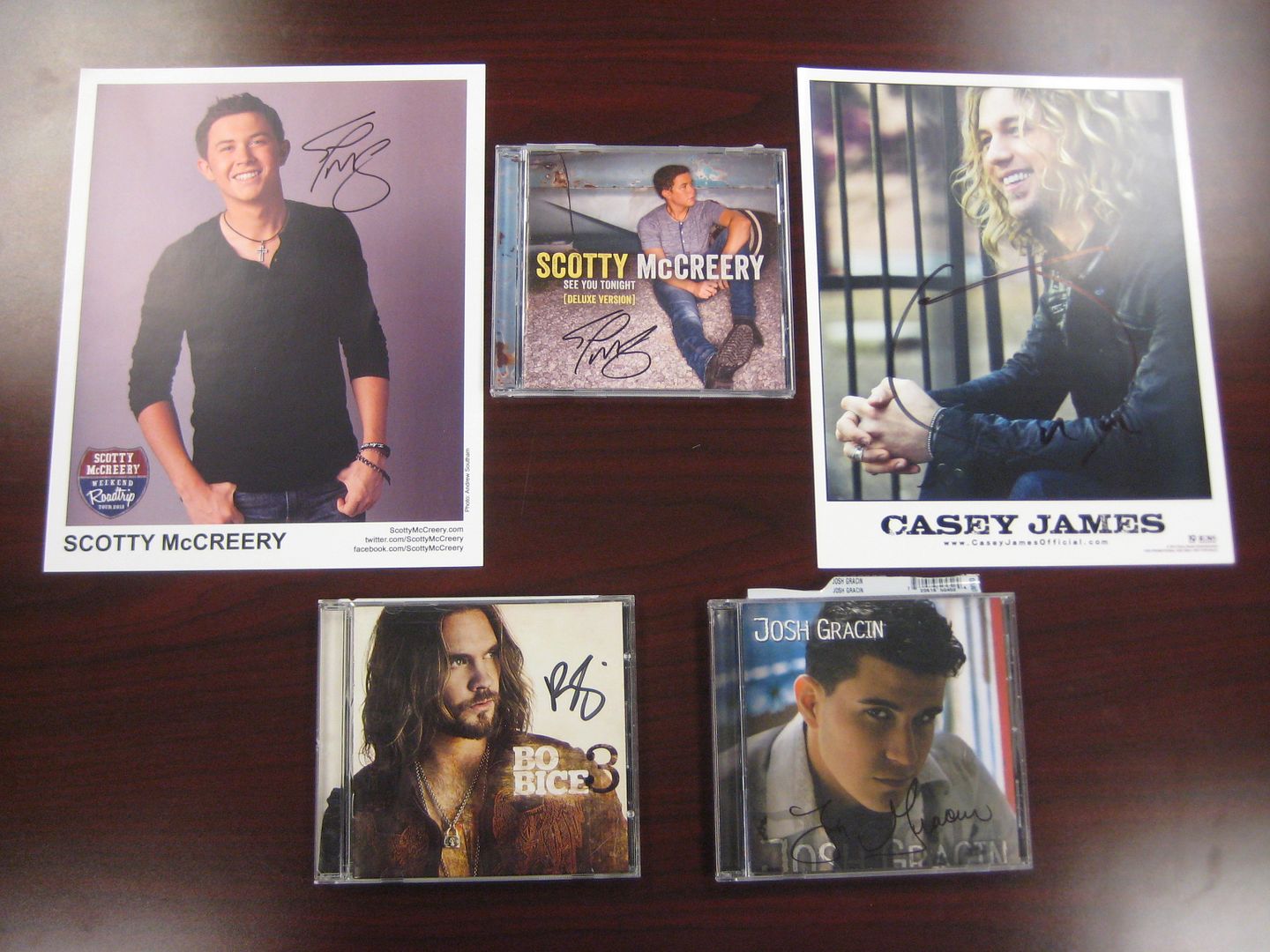 FLORIDA GEORGIA LINE PACKAGE
Florida Georgia Line – Autographed 8×10 b&w photo
Montgomery Gentry –  Autographed CD "Rebels On The Run"
Autographed 8×10 color photo
Gloriana – Autographed CD "A Thousand Miles Left Behind"
Autographed CD "Gloriana"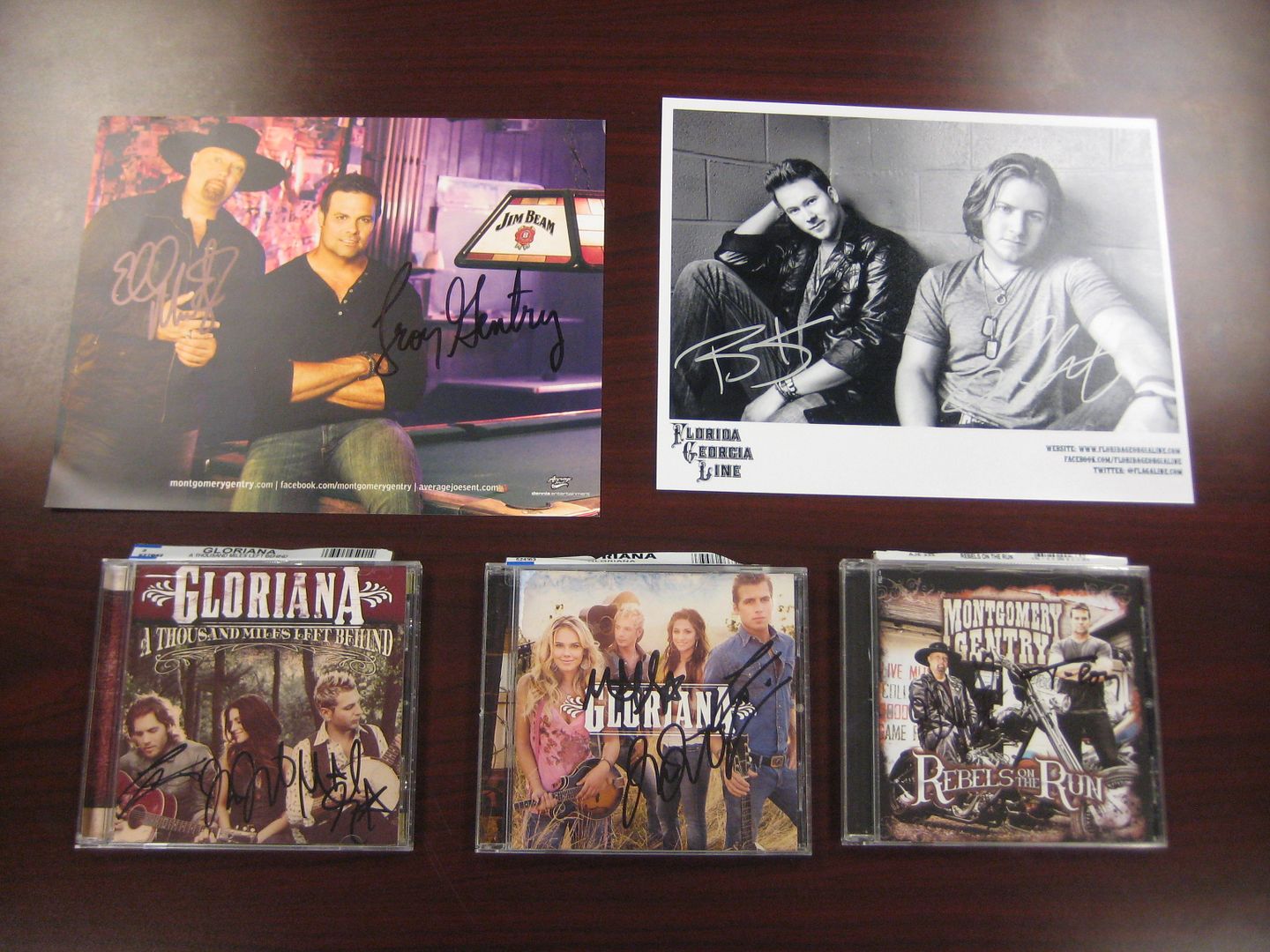 KEITH URBAN MUSIC PACKAGE
Keith Urban – Autographed CD "Fuse"
Autographed CD "Get Closer"
Autographed 8×10 color photo
BRANTLEY GILBERT MUSIC PACKAGE
Brantley Gilbert – Autographed CD "Halfway To Heaven" (deluxe edition)
Justin Moore – Autographed CD "Outlaws Like Me"
Jerrod Niemann – Autographed CD "Judge Jerrod & The Hung Jury"
Greg Bates – Autographed CD single "Did It For The Girl" (in DVD packaging)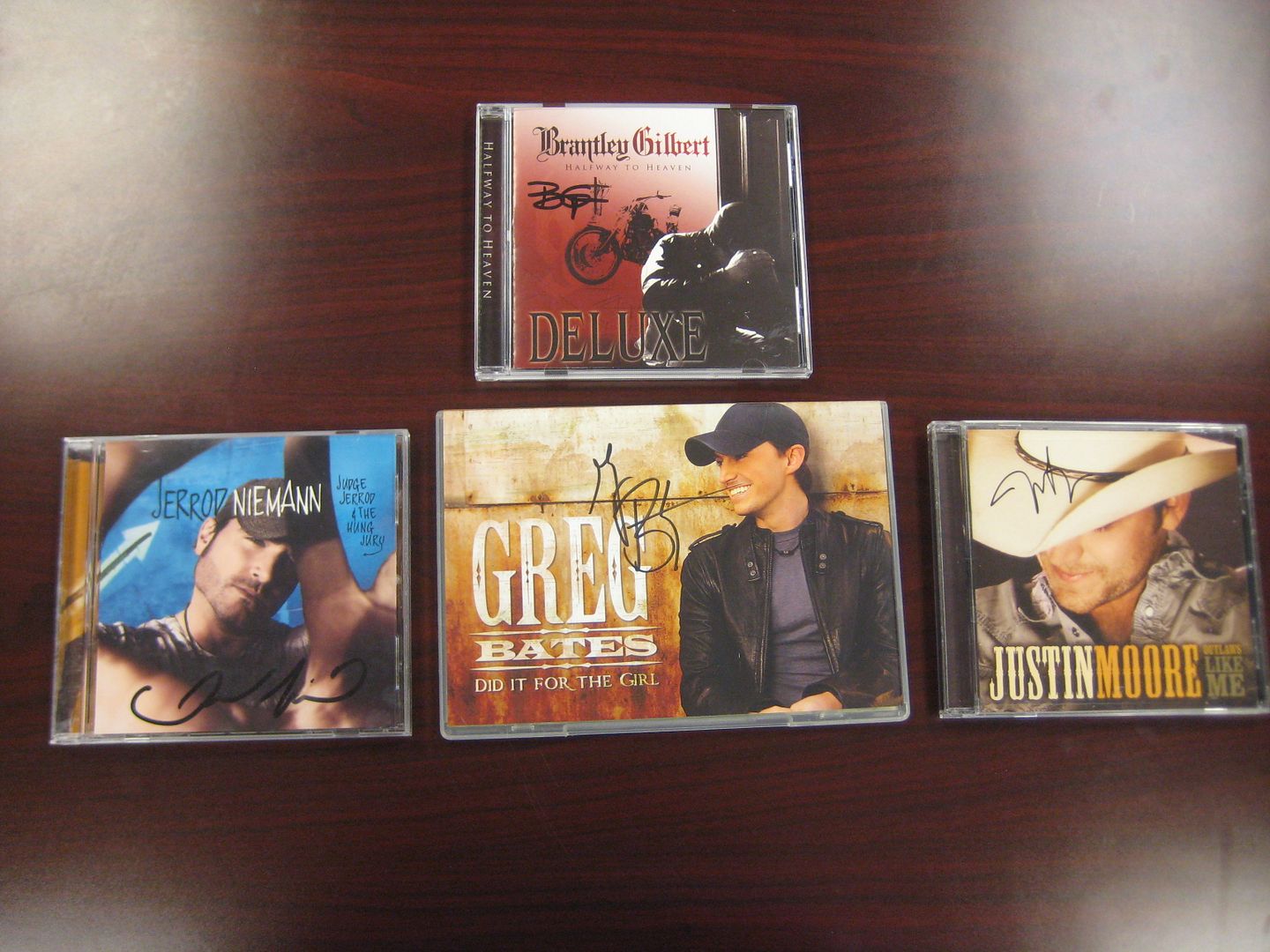 HUNTER HAYES MUSIC PACKAGE
Hunter Hayes – Autographed CD "Hunter Hayes"
Kip Moore – Autographed ball cap (red)
Charlie Worsham – Autographed CD "Rubberband"
Dylan Scott – Autographed CD "Dylan Scott" (5 song Wal-Mart exclusive EP)
THE BAND PERRY MUSIC PACKAGE
The Band Perry – Autographed CD "The Band Perry"
Thompson Square – Autographed CD "Just Feels Good"
Autographed CD "Thompson Square"
Parmalee – Autographed CD single "Carolina"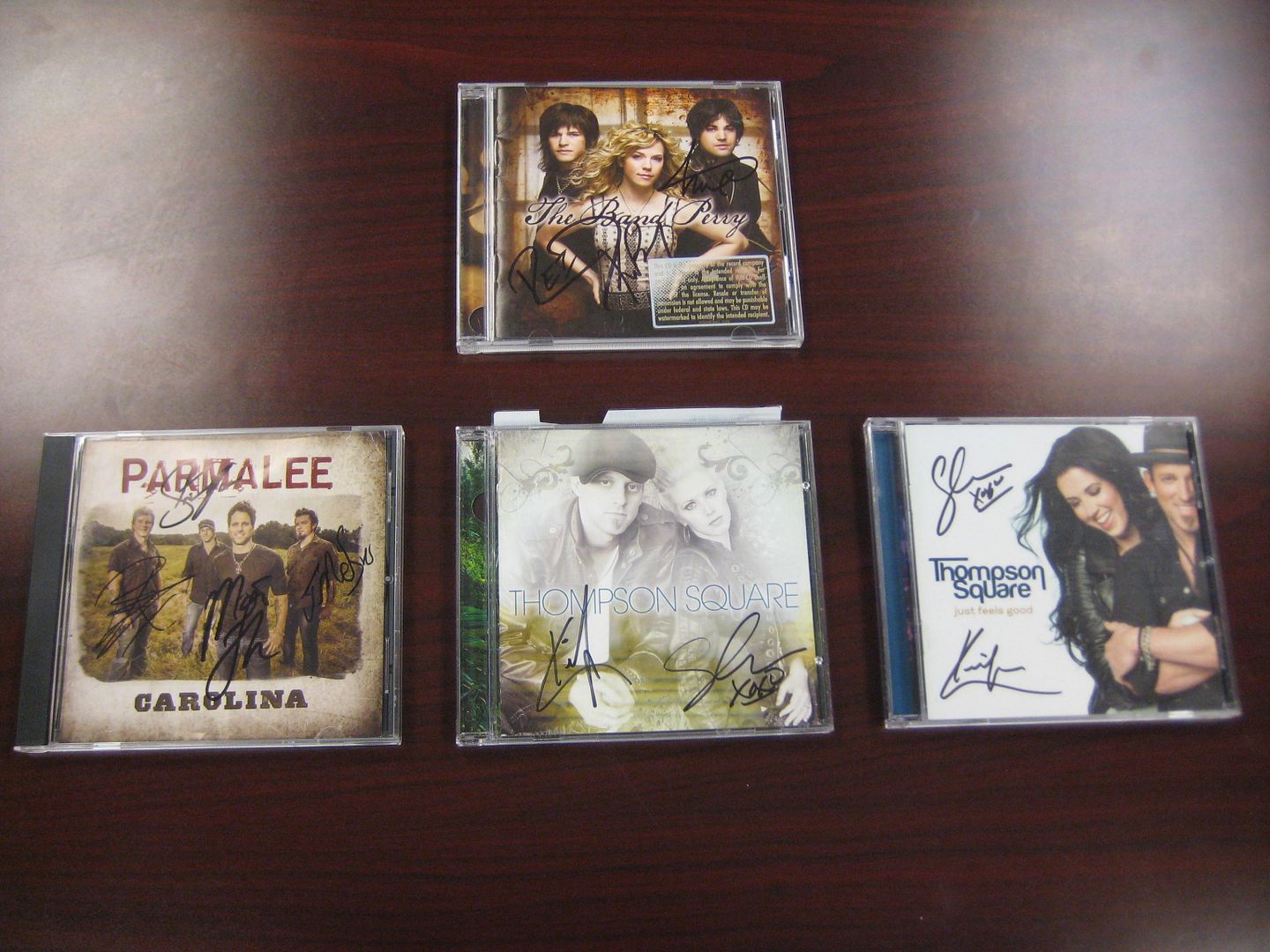 JOSH THOMPSON MUSIC PACKAGE
Josh Thompson – Autographed CD "Way Out Here"
Autographed 8×10 color photo
Autographed T-shirt (M)
Autographed T-shirt (XL)
This slideshow shows photos of our non-music items up for auction:
[advanced_iframe securitykey="da39a3ee5e6b4b0d3255bfef95601890afd80709" src="http://s1207.photobucket.com/user/WGLR-FM/slideshow/2013%20Holiday%20Auction%20non-music%20items"]
2013 WGLR Holiday Auction items
SPORTS ITEMS
Team of Dreams poster  autographed by players, # 27 of 75 limited edition glycee, 24×36
Framed & matted "Brett Lorenzo Favre NFL Ironman" – 24×28, autographed with Favre hologram and photo of authentication
Packer package # 1 – includes Paul Hornung autographed color 8×10, Reggie White autographed cap & Super Bowl sign
Packer package # 2 – includes Coach McCarthy autographed color 8×10, Super Bowl glass & Super Bowl sign
4 tickets to April 25th Brewers vs Cubs – contact Doug Wagen after April 1st
4 tickets to May 30th Brewers vs Cubs – contact Doug Wagen after April 1st
14 tickets to UW Women's BB vs Michigan at Kohl Center in Suite
4 tickets to Badger men's basketball December 14 vs Eastern Kentucky, donated by Les Mack Car Dealerships
4 tickets to Badger men's basketball – choice of following Big Ten:  Illinois Jan. 8, Northwestern Jan 29, Minnesota Feb. 13, Indiana Feb. 25 or Purdue March 5, donated by Les Mack Car Dealerships
2 tickets Badger Men's basketball vs Illinois Jan. 8 Kohl Center 8  pm, donated by Livingston State Bank
Dubuque Fighting Saints, 5 tickets to Feb. 13, 2014 game vs Green Bay Gamblers, donated by Saints
UW-Platteville all sport ticket book (3), donated by Tri-Com Cellular Electronics & Satellite
Madison Mallards, 2 game tickets (choice of 6 games), includes food, 2 tshirts and bobblehead
Green Bay Packers Quilt – 82 x 106 w/ Packer facts, donated by Ladies of St. Paul Lutheran Church
"Crowning of an Ironman" Brett Favre, autographed with coa
Lancaster Football record book – 2013 edition, donated by Jason Niles (2)
River Ridge Timberwolves cushion (2), donated by River Ridge Active Parents
River Ridge tshirt – gray, kids size 10-12 (2), River Ridge Active Parents
CRAFTS/COLLECTIBLES
31 x 37 gold framed picture "River Park Chapel", donated by Banworth & Udelhoven
Red, white & blue Presidential Amish-made quilt 93×102, donated by Larry & Ruth Kartman
Pink patterend tied bed topper 60 x 80, donated by Christ Lutheran Church Quilting Group
Lap size quilt "Sweet Dreams" – cathedral window pattersn, 60×78, black backing, donated by Peggy Stenner & Yvonne Havens
93 x 100 hand stiched quilt – with gingham & white, donated by St. Clement's Quilters of Lancaster
Stained Glass in Blue machine quilt 45 x 68, donated by Quilts by Barbara & Friends
Die Cast Metal Allis Chalmers D-14 tractor with loader and snapp coupler 1/16, donated by Scott Implement
"That Tree" book by Mark Hirsch, donated by Mark Hirsch
"That Tree" 2014 calendar by Mark Hirsch, donated by Mark Hirsch
"Those Damned Black Hats" book by Lance J. Herdegen and autographed, Arlene Dorsey Siss owner of The Dorsey Bed & Breakfast
TOH 5 ingredient and Quick Fix Recipe books
TOH Taste of Dessert
TOH Recipes Across America
TOH Healty Recipes
2009 Coin Set, Presidents, donated by Mound City Bank (3)
4 cd Mannheim Steamroller Christmas collection set
Die Cast Metal Allis Chalmers D-14 tractor with loader and snapp coupler 1/16, donated by Scott Implement
Reindeer sleigh centerpiece with 3 candle holders & red glasses
Ertl New Holland 1/64 tractor with forage harvester & wagon, Price Equipment of Bloomington
10 x 8 wooden plaque – winter scene, Bloomington Floral
Christmas Wreath, Rural Treasures
Framed picture "Reward of Silence" 17×27 from Ideal Art Sources in Fennimore
Talking toy Bobcat from Keeny Inc (2)
1998 Farm Progress Toy from Keeny Inc
GIFT CERTIFICATES
$500 GC Certificate for dental work at Cuba City Family Dental
2 night stay Hyatt Regency McCormick Place, donated by EarthAngel (2)
Pass for 4 people Shedd Aquarium, donated by EarthAngel (2)
GC for Signature Room Restaurant in Chicago, donated by EarthAngel
Anytime Fitness Platteville, Gift certificate for 6 month membership ($400 value)
A&W Family restaurant Lancaster, 12 piece chicken meal pack per month for a year – includes dinner rolls, choice of sides & gallon Root Beer ($348 value)
GC for 2 Sunday brunches per month for 2014, Happy Joe's Pizza and Ice Cream Parlor Lancaster
$100 GC to Red Robin Laundromat of Lancaster (2)
"Best Menus of Lancaster" gift basket with certificates from Happy Joes, Subway, Twin Dragon, A & W, Kwik Trip, Blue Boy Bakery, McDonald's, Doolittle's, Lancaster Country Club and Lancaster Chamber bucks, donated by B-M-0 Harris Bank of Lancaster
$50 GC Mindframe Theater – Dubuque
GC for frasier Christmas tree up to 8 ft. from Dutch Hollow Tree Farm – Potosi
$50 GC to Pioneer Ag in Lancaster (2)
Suppz Gyms – Prairie, Fennimore, Boscobel & Lancaster 6 month membership
T-shirt size Large & $50 gift certificate from Dewey's Tire Service Platteville
$50 GC New Horizon's – Lancaster
5 deluxe car washes good at Bennett's or Michelle's, Bennett's Auto Clinic $45 value (2)
$30 GC Brenda's Beauty Bar (4)
$25 GC to Benvenuto's in Platteville (4)
$25 GC Silent Woman in Fennimore
$25 GC to Cushman's Greenhouse – Belmont
$25 GC Nodolf Lumber, Belmont and Darlington
$20 GC First Capitol Mini Mart (2)
$20 GC to Guler's Corners of Cuba City (2)
2 Dinners for Thursday Night Rigs at The Sports Page
GC for one smoothie per month for a year at Dairy Queen -Platteville (2)
GC for 2 Friday fish fry dinners from Tony's Tap
$10 GC Blue Boy Bakery – Lancaster (5)
$10 GC Molly's Silver Screen Canteen – Dubuque (5)
$10 GC Dubuque Mining Company (3)
GC for 1 haircut with Michelle at Barbers Etc. (10)
Country Kitchen of Platteville, Certificate for complimentary meal (2)
2 certificates good for 1 game of bowling at Fireball Lanes of Lancaster (3)
Subscription to any Morris Newspaper (2)
Oil change with filter & up to 5 qts conventional oil from Westside Automotive in Dubuque (2)
1 order of cheese bread, 1 order Smores dessert, 1 topping large pizza (3), Papa Murphy's – Platteville & Prairie
Gift Basket with cheese, chocolate, crackers and lunch for 2, Canterbury Café-reservations required
Lunch for 2, bottle of wine, bouquet of flowers, Canterbury Café-reservations required (2)
2 Friday Night Fish Frys Castle Rock Inn
2 Saturday Night Meatlovers Castle Rock Inn
2 Sunday Brunches Castle Rock Inn
Car wash booklet for 5 car washes from Krachey's BP Boscobel (2)
Large specialty pizza certificate from Krachey's BP Boscobel
Single topping large pizza from Krachey's BP in Boscobel
$ 20 gift certificate and antique tractor 2014 calendar from Premier Cooperative (2)
$ 25 certificate off oil change, tire purchase or any service or repair to My Tires Auto & Truck Service (3)
Family swim pass for City of Lancaster
Stocking cap & gift certificate from Bloomington Area Sportsman Club
T-shirt & gift certificate from Bloomington Area Sportsman Club
MISC
Swing n Slide Wrangler Playset – delivery within 5 miles of Lancaster, from Eastman Cartwright – Lancaster
Cerec crown – does not include xrays, Hughes Dental Clinic Cassville
Stihl Chain Saw – 16 inch bar, easy2start system, advanced technology – can be traded up, needs to be registered for warranty at Liberty Ag and Lawn
Pair of 5 day passes to Country USA in Oshkosh, June 24-28, 2014 (2)
Pair of passes to Country on the River in Prairie Du Chien August 2014 (2)
Party Jump Inflatables of Lancaster, bouncy house rental ($220 value)
Yardman self propelled lawn mower by MTD with bag mulcher, 6 hp Briggs & Stratton motor, 21 inch cutting & electric start, donated by Gasser's True Value Hardware
30 # beef bundle – includes 5 sirloins, 2 t-bones, 2 porterhouse, 2 New York Strips, 2 Ribeye, donated by Wepking Pump Service
Assorted Holiday Gift Box, donated by Spring Valley Meats of Beetown ($95 value)
Valley Fish & Cheese, Prairie du Chien, Gift box includes t-shirt, cap, $25 gift certificate, bloody mary mix, dilly beans, zesy asparagus ($60 value)
2 piece luggage set with wheels – gray with black trim
Travel Kit with fleece blanket & neck rest
Automatic hands free soap dispenser
32 piece emergency roadside safety kit
Master Cook tabletop gas grill
Subway-Lancaster, Fennimore, Boscobel Party Platter $25 (2)
Holiday wreath from Hometown Florists
Hamilton Beach Stay or Go 6 quart slow cooker, donated by Garinder Assessing
Mr. Coffee 12 cup programmable coffeemaker, donated by Garinder Assessing
Kaytee Cedar Seed & Suet bird feeder, donated by Garinder Assessing
18 Watt Twin Tube Lantern with Batteries, donated by Rayovac (2)
Shovel and Gloves, Spensley Feeds
Sunbeam 8 piece kitchen storage basics
"Hercules" full function steam iron – stainless steel
Bamboo 3 piece cutting boards
Wagon of Firewood, Stitizer Sportsmen Club in Memory of Leonard Carl ($100 value)
Wooden snowman caddy with soup mix, cheeseball & appetizer mix, cheeseball & dessert mix and jar of zucchini relish, Bloomington Floral
Size XL green hooded sweatshirt  from Ma's Bakery Bloomington
Certificate for 10 dozen Christmas cookies from Ma's Bakery Bloomington
Holiday Relaxation Basket (red tin) includes 30 minute hot stone massage, classic facial, chocolates & decorative tin from Grant Regional Health Center